Sell Home Shreveport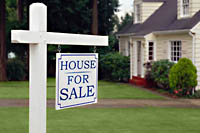 For most families, their home or house in Shreveport is their largest financial asset, and deciding to sell it is a big decision that involves a lot of preparation and work. When you're ready to sell house in Shreveport, it's important to have an experienced professional handle the details involved in the successful sale of a home for top dollar.
As an experienced Shreveport Real Estate professional who has helped many home owners sell a house in Bossier City, I know how to handle every aspect of the sales process - from strategically marketing and showcasing your home to making sure everything is signed, sealed and delivered by the closing date.
Providing you with comprehensive, high-quality listing service is my top priority. We stay on top of the latest technology for marketing your property to the most amount of buyers. So when you decide to sell your home, please and let's get started!
Sell home Bossier City
When selling a home in Bossier City, the time of the year is crucial. There are certain times of the year when selling a home in Bossier is much, much better than others. When you consider to sell a house in Bossier City. Think of these things....
1. Is it the time of the year that people from are relocating and buying/or selling their houses?
2. What time of the year is it? Did you know more Bossier homes sell during Spring and winter months?
3. Do you see a lot of  homes for sale in your neighborhood? If so, maybe the timing is not so good.
4. Is the demand high in your area for selling your home?
5. Are Real Estate Prices falling or rising in Bossier City, Louisiana?
I can handle any Real Estate home selling challenge. I even have a few private investors who can buy your home fast. So if you are ever thinking "Sell my house fast," !
The following articles are a great place to start if you're looking for information about the home selling process and how you can get more for your Shreveport Bossier house when you decide to sell.
The following are a few search terms you can use to find Real Estate Agents in your area that can help you sell your home.
sell house Minden LA, sell house Blanchard, sell house Benton, sell house Haughton, sell my house Bossier City, sell my house Shreveport, sell house shreveport, sell house bossier